TODD TERJE, BICEP & SPACE DIMENSION CONTROLLER - The Limelight
Monday 1st April 2013 21:30
The Limelight Belfast Presents:
A Very Special Easter Monday Event, Featuring:
TODD TERJE
BICEP
SPACE DIMENSION CONTROLLER
& LOTS MORE!
Easter Monday April 1st 2013
Limelight 2 & Katys Bar, Belfast
Norwegian heavyweight producer TODD TERJE, Belfast natives BICEP & R+S Recordings wonderkid SPACE DIMENSION CONTROLLER collectively headline a very special Easter Monday bill at The Limelight Complex on April 1st.
TODD TERJE gained widespread mainstream exposure in 2012 following the release of "Inspector Norse", a huge underground club anthem, alongside work with Bryan Ferry and a sampling credit from Robbie Williams on his single "Eurodans". The scandanivan is a veteran however, a pioneer of the Nu-Disco movement, and frequest collaborator with legendary Disco-House producers Lindstrom & Prins Thomas.
Muscle bound, globe trotting Belfast natives BICEP were one of the biggest break through House acts of 2012. Together the duo DJ, run their own Feel My Bicep imprint and produce original disco and house laced tunes like recent dancefloor bombs like '$tripper' and 'Vision Of Love'. Through their Feel My Bicep blog the boys also keep their trusted followers up to speed on quality house music doing the rounds.
R&S Records DJ/Producer SPACE DIMENSON CONTROLLER is set to drop his debut LP "Welcome To Mikrosector-50" early this year, already on of the year's most eagerly anticipated Electronic album releases. His sci-fi infused galactic funk sounds have been the toast of underground dance music events across the world for the last year, including high profile live appearances as Fabric, The Warehouse Project & Berghain / Panorama Bar, as well as full US and Australian tours.
Doors 930pm.
Tickets – Limited Early Birds priced £14 available Monday 11th February from www.shine.net. Standard tickets priced £15 also available from www.shine.net, Katy's Bar, Ticketmaster outlets nationwide and www.ticketmaster.ie
Tweet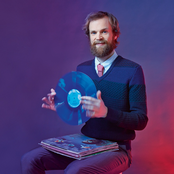 Following a string of celebrated releases leaning on everything from kitschy euro sounds to deep funk and latin jazz, the relatively new to the scene Todd Terje has already made his mark within dance music circuits. Gems such as "Eurodans" and the latin disco-fuelled edit of Jacko's "Can't Help it" under his Tangoterje edit-moniker instantly made industry types and clubbers alike go bananas, and whatever the 25 year old Norwegian puts his fingers on, it always comes out with that crucial blend of musicality and playfulness.
Growing up in the rural village of Mjøndalen, dance music influences were scarce, and no, there was never any Diskoklubb there. Not a lot of obscure disco or acid house in his milk either. However, during the early/mid nineties dance culture sneaked it way into even the most remote parts of Norway, thanks to the popularity of acts like The Prodigy and national radio stations filling prime time slots with underground jocks Olle Abstract and Pål "Strangefruit" Nyhus. On the more personal level, Terje's sister was a close friend of the late Tore "Erot" Kroknes, and the tapes she brought home to the young Terje became a major source of inspiration. Playing around in his early teens on a crap PC together with his mate Dølle Jølle, Terje made his first attempts on house and jungle, which they played from cassette tapes on junior high school-dances. Maybe too young for old music back then, Terje reckoned that disco was all a bit silly - until Bjørn Torske's "Sexy Disco" caught his ears in 1999.
Training to become a pianist Terje enrolled at a local music school, but to his disappointment there wasn't much jazz being taught there. Gradually leaving the musical career path, he later moved on to studying physics at the University of Oslo. Although not longer aspiring to become a pianist, he was by no means over music. In 2001 Terje got in touch with Prins Thomas, who was at the time working at HS Records in Oslo. Thomas soon recognized his potential, and helped pushing Terje in the right directions. Oslo is a small place where like minded folks tend to join forces, and with his thorough musical understanding and nerdy like interest in old and new records spanning from that new Idjut Boys 12" to experimental synth bands very few of us have ever heard of, he soon became one of the key players on the Oslo electronic disco scene. Besides working on his own projects, Terje's played on some of Prins Thomas' tracks, and not to mention his remix of the Lindstrøm 12" "Another Station".
Is it house, funk, techno or disco? Terje is speaks of catchy rhythms, dubby sounds, dreamy synth layers, cinematic moods, a playful approach and searching for that one nerve when asked to describe his music, and the resistance to being pigeonholed is obvious. His next ambition is to make a concept album à la Voyage's first "around-the-world" release, if he can find time between other projects, studies and DJ gigs. Terje has already played around Europe, and is looking forward to gigs in Japan and NYC this summer. "I both like playing big room/macho style, but at the same time it's the girls I play for really. So I guess it's a mixture of high octane, leather homo-disco done up with mambo, coconuts and lipstick". Definitely one to look out for.
Read more on Last.fm
. User-contributed text is available under the Creative Commons By-SA License; additional terms may apply.
Top Tracks:
Top Albums: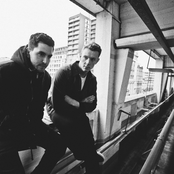 London based, Belfast-born blogger-production-dj duo Matt McBriar and Andy Ferguson need little by way of introduction. Their 'FeelMyBicep blog" is the go-to place for taste makers world-wide for lost and forgotten disco / chicago house / detroit techno / Italo edits and everything in-between. On a production tip, they have released on such labels as Throne Of Blood, Traveller Records, Mystery Meat and 2012 saw their critically acclaimed vinyl only track $tripper get released on Love Fever hitting the top chart spots on Juno and selling out worldwide. Their remix track record has also been excellent with them stamping their distinguished sound upon works from Blondes, Toby Tobias, Chamboche, Blood Orange, Cosmic Kids and many more for labels such as Domino, Wolf Music and Tusk. Now they have been snapped up by Will Saul's Aus label with a collaborative EP including tracks "You" and "Don't" which once again hit number one on Juno and has been causing the beatport charts some bother. With room hosts at Fabric, a residency at We Love in Ibiza, bookings at Manchester's Warehouse Project and whispers of their own label launching - this year is turning out to be a blinder for Bicep
http://soundcloud.com/feelmybicep/
Read more on Last.fm
. User-contributed text is available under the Creative Commons By-SA License; additional terms may apply.
Top Tracks:
Top Albums: